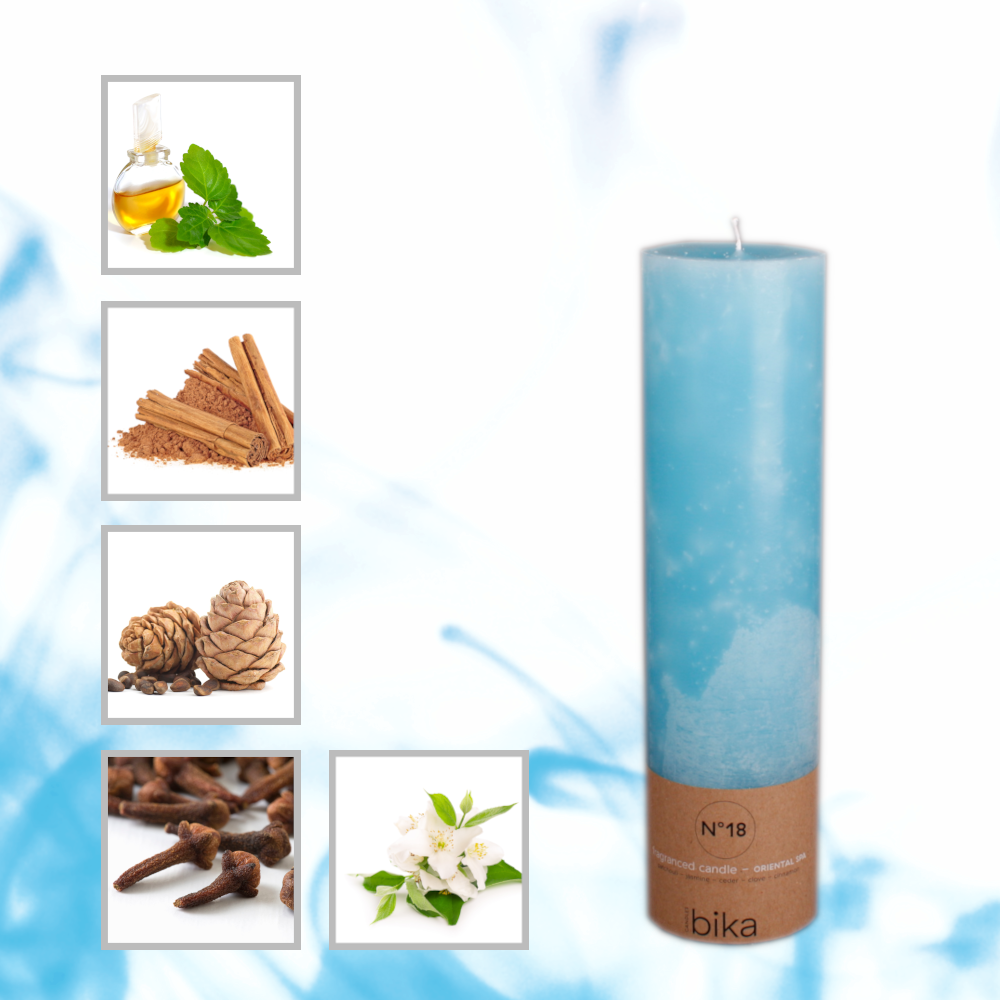 Oriental Spa

Let the sensual fragrance of Oriental Spa transport you to a world of spas,
hammams and wellness centres. Oriental Patchouli and Jasmine will tantalise
your senses, along with the heady and spicy blend of Cinnamon, Cedar and
Cloves. If there was ever a scent to make you forget about all your troubles,
this is it. 
Patchouli is famous for its relaxing, pain-relieving and slightly stimulating
properties. Cinnamon, Cedar and Cloves are also said to have these properties.
H: 27 cm
D: 7 cm
Burning time : 150 h.
Colour : Turquoise smooth
Our scented candles are shipped to you in a plastic tube, with instructions in
five languages on how to burn them.
Like all our other candles, these scented candles are produced in our workshop
in Ghent, Belgium.
The raw materials – including the fragrance ingredients – are all RAL-certified
and comply with the strictest relevant legislation regarding the use of fragrances
and scents in candles. 
These candles curl open like the petals of a flower when they are burned.